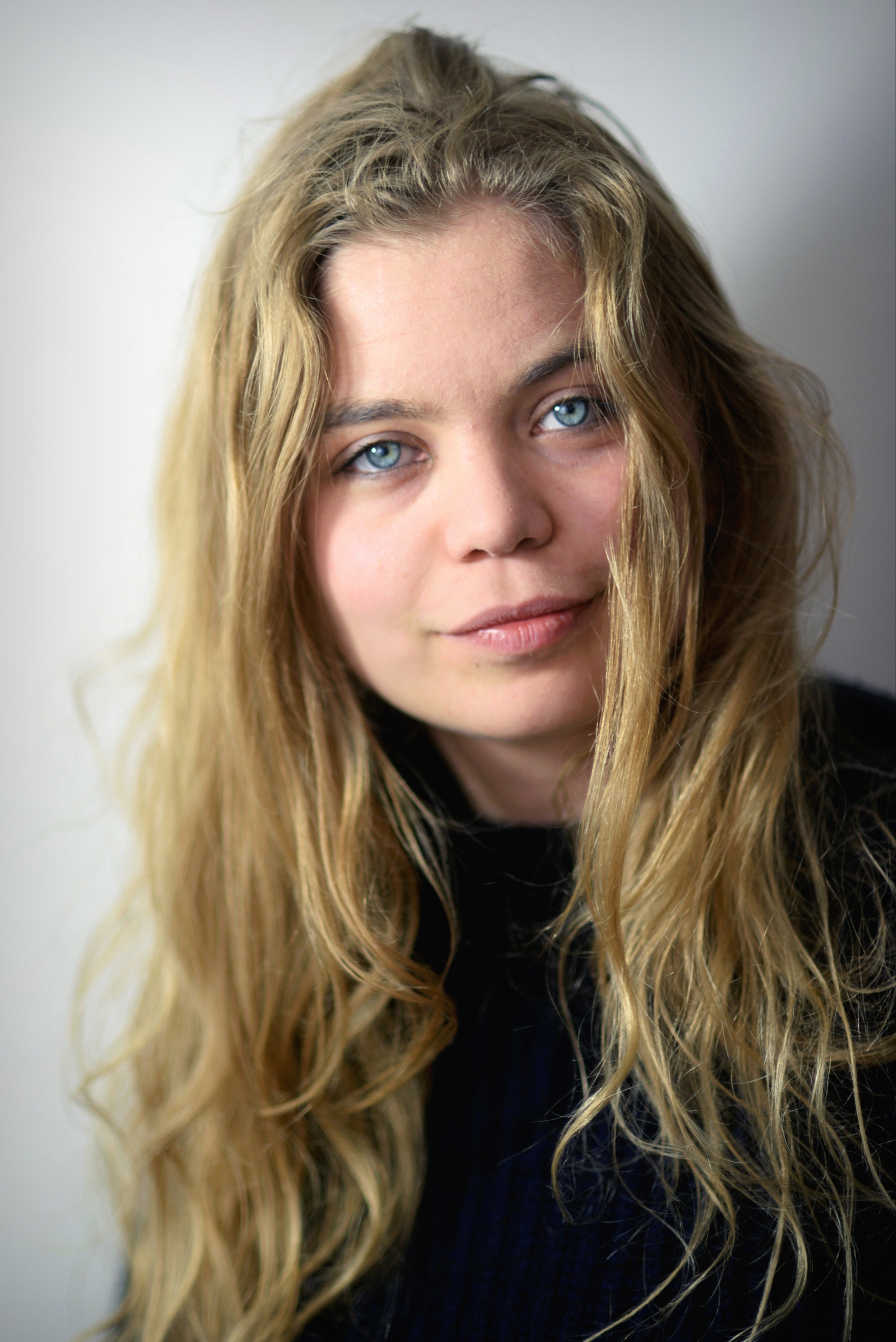 "quickly becoming a latter-day Cathy Berberian or Meredith Monk (…) virtuoso entertainment like this is welcome any time" **** The Times (solo opera The Other Side of the Sea)
"sombre and powerful, it's a tour de force for its sole performer, the 25-year-old soprano Héloïse Werner, a rising figure on the contemporary music scene. (…) she makes great use of her considerable vocal and acting range" **** The Stage (solo opera Scenes from the End)

"I was particularly struck by (…) as well as the intensity of the young soprano Héloïse Werner" The Times 
"the excellent Héloïse Werner as Perdita" Evening Standard
"the hyper-versatile Héloïse Werner, who makes every word audible without recourse to texts" The Observer 
"its exacting vocal lines were delivered with considerable intensity by soprano Héloïse Werner" The Guardian 
"projected with wry wit by soprano Héloïse Werner" Evening Standard
Recipient of the Michael Cuddigan Trust Award 2018, Linda Hirst Contemporary Vocal Prize 2017 and a Leeds Lieder Young Artist 2018, French-born and London-based soprano and composer Héloïse Werner was one of the four shortlisted nominees in the Young Artist category of the Royal Philharmonic Society Music Awards 2017 presented in association with BBC Radio 3.
In April 2019, Héloïse performed her solo opera The Other Side of the Sea at Kings Place as part of their Venus Unwrapped series  ("you can't help but be dazzled by it" **** The Times).  Written in collaboration with poet Octavia Bright, director Emily Burns and visual artist Jessie Rodger, the opera explores language and identity. It was first premiered in London & Aldeburgh in 2018, with generous support from The Michael Cuddigan Trust, and developed in 2017 during a Snape Maltings residency under the mentorship of Zoë Martlew. In 2016, Héloïse starred in Jonathan Woolgar's acclaimed one-woman opera Scenes from the End at London's Tristan Bates Theatre, following on from successful runs at the Camden and Edinburgh Fringe Festivals. She performed extracts from both The Other Side of the Sea and Scenes from the End live on BBC Radio 3's In Tune. Extracts from The Other Side of the Sea were also broadcast on BBC Radio 3's Late Junction and This Classical Life.
Héloïse is soprano and co-director for contemporary quartet The Hermes Experiment (soprano, clarinet, harp and double bass). They were shortlisted for the RPS Awards 2019 in the Young Artists cateory, winners of the Royal Over-Seas League Mixed Ensemble Competition 2019, Making Music Selected Artists 2019/20, ClassicalNEXT Showcase Artists 2019, winners of the Tunnell Trust Awards 2017, the Nonclassical's Battle of the Bands 2014, and Park Lane Group Young Artists 2015-16. Capitalising on their deliberately idiosyncratic combination of instruments, the ensemble regularly commissions new works (over 50 to date), as well as creating their own innovative arrangements and venturing into live free improvisation. Their debut album is out now on Delphian Records. They receive support from Arts Council England, the RVW Trust, PRS for Music Foundation, Britten-Pears Foundation, Hinrichsen Foundation, Help Musicians UK, Nicholas Boas Charitable Trust, Future of Russia Foundation and Oleg Prokofiev Foundation. "The performance was meticulously nuanced, witty and chic." The Times.
In 2019/20, Héloïse premieres and tours her new work for soprano & piano with Natalie Burch, sitting alongside Britten's Les Illuminations and a new commission by Jonathan Woolgar. The project is generously supported by Wild Plum Arts, Britten-Pears Foundation and Hinrichsen Foundation. Upcoming 2019/20 highlights also include the premiere of a new song cycle for soprano and string quartet, written for her and the Tippett Quartet by composer Freya Waley-Cohen. In 2018/19, Héloïse performed in Macbeth at the Sam Wanamaker Playhouse, Shakespeare's Globe Theatre, singing music by Laura Moody. She was one of the artists for the RPS-winning "Schumann Street" produced by Spitalfields Festival 2017, and appeared at the 2016 BBC Proms as one of the two singers performing in Steve Reich's Music for large ensemble with the Multi-Story Orchestra.
Héloïse has written for musicians including mezzo-soprano Marielou Jacquard, pianist Kunal Lahiry, violinist Fenella Humphreys and mezzo-soprano Helen Charlston. Her upcoming commissions include a new song cycle for mezzo-soprano Grace Durham and a new work for Miller-Porfiris Duo, commissioned by Spitalfields Music Festival.  A selected list of her works is available here.
Héloïse was born in Paris and was a member of the 'Maîtrise de Radio France' for six years. At the same time, she studied the cello at the Conservatoire Maurice Ravel with Valérie Aimard. She then read music at Clare College, Cambridge, where she was a choral scholar. At Cambridge, she studied composition with Giles Swayne and won the 2011 Clare College Carol Competition. In 2009, she was awarded the 'Creation Prize' from the Conservatoire Maurice Ravel for her songs for piano and voice, which she performed as part of her cello final diploma. She completed her vocal studies with Alison Wells and coach Anna Tilbrook on the MMus course at Trinity Laban Conservatoire of Music and Dance as a Linda Pilgrim Charitable Trust Scholar, where she was a finalist in the Soloists' & Roy Pleasance Competitions. She was a Help Musicians UK Postgraduate Award holder and has appeared in masterclasses with Barbara Hannigan, Sir Thomas Allen, John Mark Ainsley and Eugene Asti.
Héloïse is also a founding member (vocals/cello) of five-piece folk band The Coach House Company who have released two original EP discs: The Coach House Company (2014) and Maiden Tales (2016), and a founding member of vocal ensemble SHARDS, whose debut album is out now on Erased Tapes, and who also feature on Nils Frahm's latest album All Melody.